Dear Husband: Can You Give Me A Hand?
This is a quick story about a quickie.
How many times have we been all horny and it comes time for bed and our spouse arrives dead tired? I'm glad to say that most of the times that has ever happened, my wife is a trouper – and rallies for the cause! If I am the one tuckered out, she will do all that it takes to get me excited and my cock hard. All it usually takes is for her to grab my dick or put her boobs in my face – and I'm stiff, awake, and ready for action.
Last night, I was the tuckered out one. My wife knows me better than anyone else on the face of the earth. She decided that she would not try to rally me for lovemaking.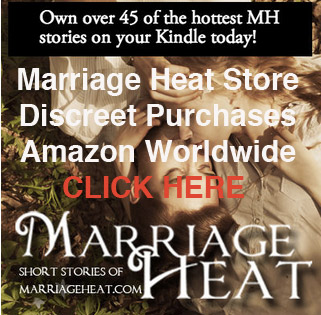 Instead, she got on her tummy and reached for my hand. I was not asleep yet. She positioned my left hand under her pussy and began masturbating on my hand. She wasn't wasting any time. She was hot! Her pussy was wet and pulsating. I know this sounds strange, but I was cognizant that something really sexy was going on – and was even very contented that my wife was getting off. Yet, I was still too tired (very unusual!!) to awaken enough for full contact action.
All I remember was that about 90 minutes later, I was awakened by my wife moving my finger out of her pussy. She had fallen asleep after cumming on my hand. I put my hand to my mouth and nose – because I love the smell and taste that was on my hand. I then rolled over and went to sleep.
When I woke up this morning, I looked over at my wife. No words were spoken at first. The naughty smile on her face said it all. I asked her, "Did you have a good orgasm?"
She sheepishly said, "Yeah, it was good."
I love my wife so much. I get pleasure from knowing that she is contented by our sexual union. Even when it is just the union of my hand and her pussy. Even then, our hearts are united!
Hey husbands: Don't say no to giving your wives a "hand" around the house.  What goes around, cums around! Even in the middle of the night!
We are sorry that this post was not one of your favorites!
Help us understand why.
https://marriageheat.com/wp-content/uploads/2014/02/images1.jpg
174
290
Lovinghusband
https://marriageheat.com/wp-content/uploads/2018/09/Artboard-15xxxhdpi.png
Lovinghusband
2014-02-06 18:28:32
2014-02-08 11:28:26
Dear Husband: Can You Give Me A Hand?