Erotic Wife – Flirting Woman No Match for Wife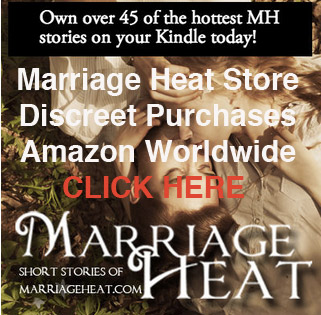 Erotic Wife – My husband headed to Florida for a conference in his industry, wives invited.  This retreat featured only three two-hour meeting blocks, and formal dinning each night with keynote speakers.  Two months ago, I began this journey to be an erotic wife. Our sex life has dramatically changed for the better. This long weekend was an opportunity to take some flight with my new sexual wings.
When we arrived at the hotel room at 3:30pm we were both tired from the trip and took a quick shower.  We took a nap, clothes not included. About an hour later, I was feeling horny as I was seeing my husband of 20 years still sleeping with nothing on. I was thinking of the time early in our marriage when we had a romantic week in Paris. I just started caressing my nipples with my fingers. Soon I continued my caressing on my thighs and down in my "lower" regions. I was thinking of waking him, but I had a thought. Maybe he would wake up while I was climaxing right next to him. I knew he would love that, but I had been reluctant to ever actually do that – until now.
I was surprised how wet I got thinking he might wake up while I was climaxing. I rubbed my juices on my nipples as I was interchanging my fingers between my wet spot and my nipples. Before I was over the top, he woke up and watched me as I was getting closer and closer. He moved his lips to my nipples and I imagined that he was tasting my wetness and loving it. Within moments my climax had me panting as my legs and abs tensed up in pleasure.
I took my husband's hard penis in my mouth. "I want to straddle your face" I said.
"Okay," was his passionate moan.
His tongue was keeping me simmering while I was sucking on his man tool. I sat on him in such a way that he was able to insert his tongue pretty far into that sweet spot. I climaxed again. The action of my climax was making my husband really close. He shot his cream in my mouth.  My erotic husband and his erotic wife felt no shame.
Erotic Wife Teases Her Husband at the Dinner
Dinner started at seven. I wore a new just-below the knee length skirt that was thick enough for me to ditch the panties. And I did. We arrived and everyone was dressed "to the nines." I used to feel very uncomfortable at these events, always worried that my husband was going to get picked off by some sizzling woman who specialized in breaking faithful marriages. I am instead more comfortable with the fact that my husband has all he needs and wants in me, his erotic wife. This actually made me enjoy this evening more.
Our assigned table was with two couples, other "owners" in our  group of companies. I had never met them before, though my husband had met the men at the table. One of the men at the table was with his new "girl friend." He had been divorced and this new woman was about ten years younger than the rest of us, I would guess her early thirties. The next guy was with his wife of 21 years. I was looking forward to listening to the table talk.
The "girl friend" started flirting with my husband. At first, my husband was oblivious and not at all affected. She even made sure that she bent over to show her cleavage.  I was getting hot watching my husband ignoring her attention.  I knew that I had his brain and his loyalty. Soon he realized her intentions. He was so cute being polite but uncomfortable and clearly not interested. I noticed how many times my husband was looking down at my skirt, knowing I, his erotic wife, was wearing no panties.
The lights went out as we watched the keynote speaker. I took my husband's hand and discretely pulled it under my skirt. I opened up a little and pressed his fingers against my wet spot. He parked some of his fingers in my folds and my moisture was displaced on those fingers. He teased me there and I was getting very excited. He removed his fingers and put them in his mouth tasting my wetness. My fingers danced over his pants and enjoyed the waltzing over his hardness.
The banquet ended and we excused ourselves. We were walking outside.  I saw a quiet and secluded spot and led my husband there. When it was clear that we had found a private spot. I undid his pants and met his hard penis. I turned around for him to put it in me right there. He did. Wow. I felt myself getting close to coming as he came in me while we were standing up. We went back to the room and he finished me off with those amazing fingers.
As I feel asleep I said a little prayer, thanking God for our lives together.
Check out the Marriage Heat Store
Worldwide Distribution on Amazon for Quick and Discreet Purchases
Click Here
For Erotic wife and Erotic Husband Spice it up ideas, check out this article about romancing your spouse on Yahoo.com.
We are sorry that this post was not one of your favorites!
Help us understand why.
https://marriageheat.com/wp-content/uploads/2013/01/7485442_46dd2edbf2_z.jpg
426
640
CHW
https://marriageheat.com/wp-content/uploads/2018/09/Artboard-15xxxhdpi.png
CHW
2013-01-31 08:48:13
2014-02-08 11:47:40
Erotic Wife – Flirting Woman No Match for Wife